Free Shipping on 4 and 6 Pack Orders!
Answers to Common Questions
What is Hug-A-Plug
Hug-A-Plug is a 125v 15a right angle current tap, often referred to as an adapter plug. It is designed to fit behind furniture or in other tight spaces, allowing fixtures to sit flush against a wall without damaging the cord. Cords are inserted on the sides of the Hug-A-Plug, parallel to the wall.
Is this a quality product?
Yes, Hug-A-Plug is made from quality materials to last a lifetime. In fact, if the plug ever fails due to defects in the quality of material or workmanship, Hug-A-Plug will replace the plug at no charge, no questions asked.
Where is Hug-A-Plug made?
We were founded and headquartered in Brighton, Michigan, in 2006. All our products are manufactured in the USA, using materials and packaging products made entirely in the USA.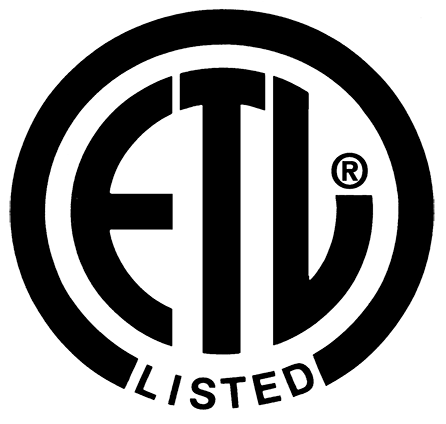 Where can I buy a Hug-A-Plug?
You can purchase a variety of Hug-A-Plugs online, here on this website or at Amazon.com. You can also purchase our products at any Menards or The Container Store locations.
When was Hug-A-Plug created?
The idea for Hug-A-Plug originated in 2004, and the first working prototype was completed in 2006. The patent and trademark were issued in 2007. Hug-A-Plug was first released for sale on March 1, 2010.
Where can I use Hug-A-Plug?
Hug-A-Plugs can be used in every standard 125v 15a or 20a outlet, including outdoors. Place your furniture and appliances closer to the wall without the risk of damaging cords and create extra counter or floor space. Anywhere you have an electrical outlet, Hug-A-Plug will improve the appearance of your cords, provide better access to your outlet, and enhance safety by preventing cords from bending or kinking.
Why ETL Listed?
There are several National Recognized Testing Laboratories (NRTL's) that test products to UL Standards. We chose Intertek to test the new model Hug-A-Plug.
How is Hug-A-Plug safer than other adapters?
When plugs are inserted in outlets behind furniture, they can be pushed against the wall in such a way that the cord can become kinked. This creates the risk of an electrical fire. According to the U.S. Consumer Product Safety Commission, more than 40,000 home fires annually are attributed to home electrical wiring. Often, arching of the cord is the source of the fires. Hug-A-Plug connects the cord parallel to the wall reducing the chance of damage, thus eliminating the danger of electrical shock and fires caused by bent or kinked cords.
What's with the new plug design?
Recently, Underwriters Laboratories revised the Standard that applies to Hug-A-Plug (UL 498A). The reason, according to UL: Hug-A-Plug is often used to connect in locations that prevent seeing the connection point. If connecting an ungrounded plug into a hidden outlet, it is possible to insert only one pole of the connecting plug, exposing the other pole. If the inserted pole connects to the load side of the hidden outlet and contact is made with the exposed pole, the potential exists for electrical shock.

To comply with the revised Standard, it was necessary to extend the Hug-A-Plug depth by approximately one-half inch. Although the new design requires more space, the additional space does allow connecting a wider variety of plugs and cords without partially dislodging Hug-A-Plug from the outlet.
Are there different colors?
Hug-A-Plug is available in white, ivory, brown, and black, matching standard outlet covers.